Friday  6:00 Central

Hospitality & Introductions

Overview of Building process including tool use and safety, time schedules, rest room facilities etc.

Install deck, and "engine bed stringers" on your kit

Saturday

7:45 - 8:15 Welcome, Continental Breakfast

8:15 - 12:00 Boat building - Install windshield, and cockpit coaming, build boat seat

12:00 - 1:00 Lunch - Pizza and Pasta - Provided

1:00 - 6:00 Complete hull and apply first coat of varnish.

All through the day, builders will take turns meeting with the graphic artist to put their boat name and graphics together for their boat.

6:00 till -? Family Dinners at one of our local family restaurants - on your own!

Sunday

7:45 - 8:15 Welcome, Continental Breakfast

8:15 - 8:45 Devotional - Boats of the Bible!

8:45 - 12:00  install steering, motor, battery, wiring, Installing your boat name

12:00 - 1:00 Lunch & Learn 

Presentation - Boating Safety Maintaining your boat

1:00 - 2:00 Finishing touches 

2:00 - Launch boats weather permitting


Have a safe trip home!

Enjoy your Memories!

Pictures below are people that have continued to personalize their memories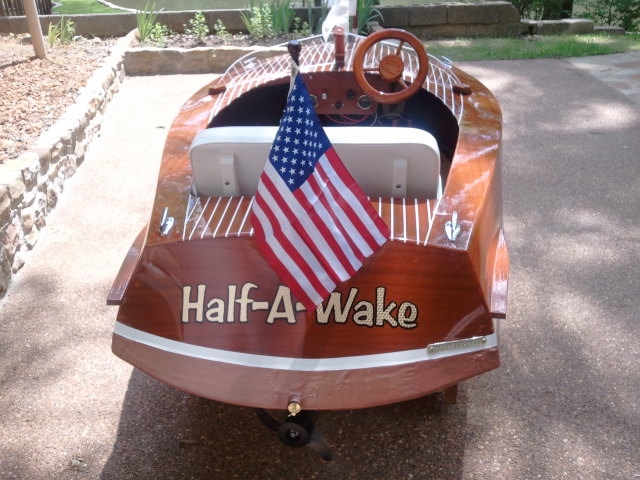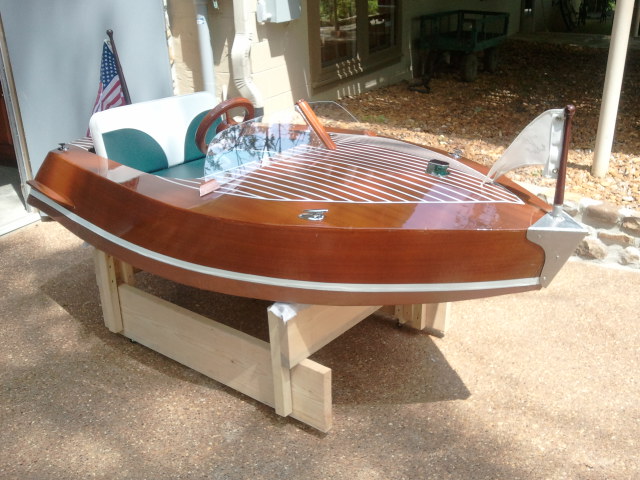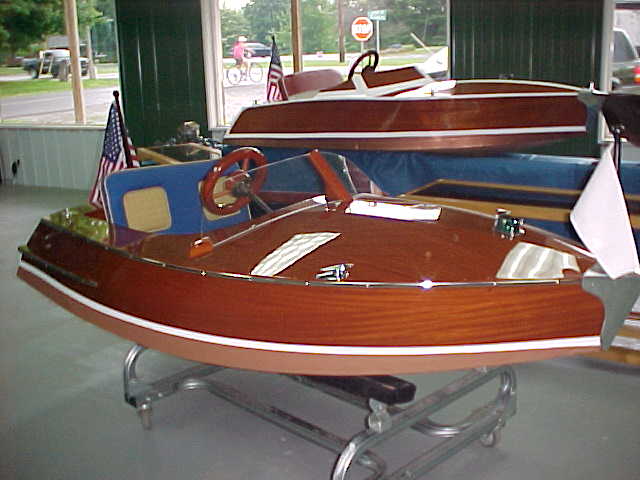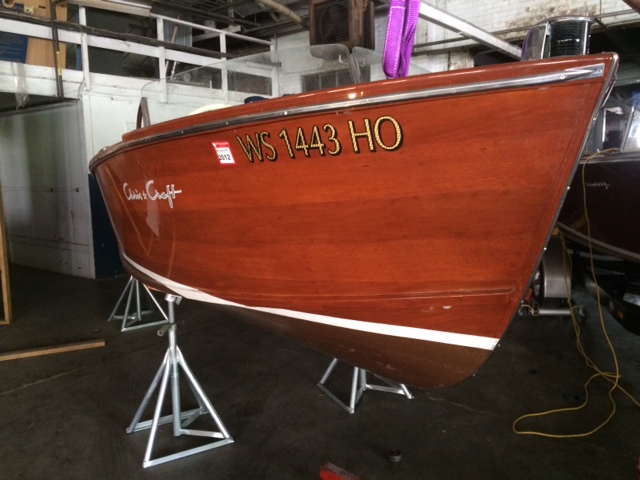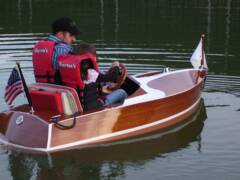 Our photographer will send you a CD of all photos taken of your boat during the build weekend (usually around 100 photos) Please send us photos of your boat being used and of the ways you have dressed it up.